1. It's Certified Organic
And not only that, Abelha's key focuses are to make the entire process sustainable and to give back to the community. The bee on the bottle represents the social enterprise nature, or the beehive, of the Abelha farm, with everyone working together to produce the highest quality cachaça. A happy coincidence then that Abelha (pronounced A-Bel-Ya) is the Brazilian word for bee!
2. Abelha Gold is aged in 250 litre casks made from an Ash wood native to Brazil called Garapeira
The Silver is rested for 6 months in stainless steel tanks, and the gold is aged for 3 years in the wooden casks. The Garapeira wood was chosen because Marcos Vaccaro (the Master Distiller) is originally from the south of Brazil where the wood is used to age wine!
3. The Master Distiller lives in a treehouse
Yes, really! A recognised expert in organic agriculture in Brazil, Marcos is committed to developing a fully sustainable operation from farm to bottle. The by-products from every distillation of Abelha are all recycled and reused elsewhere on the farm – Marcos' car even runs on it!
4. The water is naturally filtered through diamonds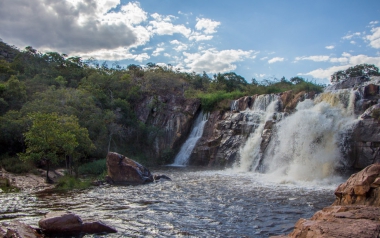 A natural aquifer runs underneath the fazenda (or farm in English) which is where the water used to slightly dilute Abelha is drawn from. In the 19th Century, diamonds were discovered in the surrounding area and mined, leading to the namesake of the region: Chapada Diamantina.
5. Even the locals love it!
63% of all the Abelha Cachaça produced every year is consumed locally in Brazil!
More posts: