El Dorado Rum Partners With Paul A Young Fine Chocolates
Mar 14th, 2018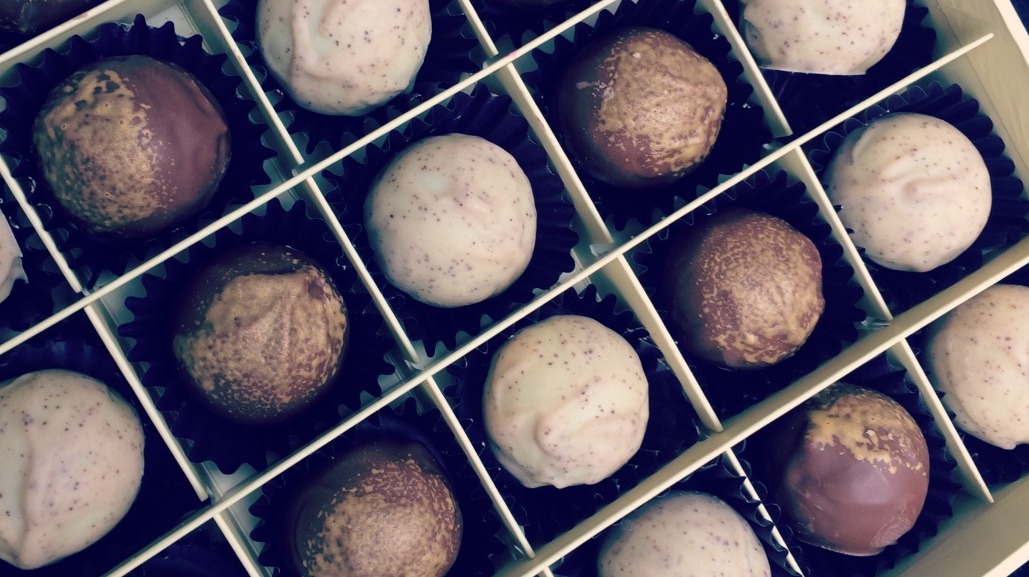 Ground-breaking and inspirational chocolatier Paul A Young has announced he is launching two new chocolates into his Spring Collection exclusively using El Dorado Rums.
Known UK wide as one of the most creative artisans in the industry, Paul has chosen to use El Dorado's 8 Year Old Demerara Rum in his rum based chocolates moving forward, as part of an ongoing partnership. The two launch flavours for the partnership are:
Rum, Coffee and Mascarpone, made using Guittard White and Guittard 38% Milk chocolate, coffee beans and 8 Year Old Demerara Rum from El Dorado
Rum & Raisin – rum soaked raisins using El Dorado 8 Year Old Demerara, Guittard 38% Milk chocolate.
The two new chocolates signal the beginning of a long-term partnership for the brands, with public tasting events to follow later in 2017, as well as continued product development.
Paul says "I've particularly chosen to use El Dorado's 8 Year Old Demerara for its sophisticated lightness on the palate – with hints of poached pear, gingerbread, quince and dried fruits, the rum is delicate and the light spices, ripe fruit, smoke and wood make for a complex flavour profile, which doesn't overwhelm the chocolate. It's an especially complimentary match with the Guittard 38% milk chocolate we've chosen to pair it with, leaving an addictive nutty, citrus finish."
El Dorado 8 Year Old Rum was awarded the IWSC Rum Trophy in 2013 and received a 'Gold, Best in Class' award at both the 2010 and 2011 at the International Wine & Spirits Competition.
Currently, Paul is the only chocolatier in London working in a truly artisan way; he and his team make all their creations completely by hand, in small batches and at every stage using fresh ingredients, infusing into liquids, adding fresh spices, organic pure distilled essential oils and ripe fruits. They don't use any compounds, concentrates, essences, preservatives or additives.
Dean MacGregor, El Dorado Rums Brand Ambassador for the UK said: "The partnership between El Dorado Demerara Rum and Paul A Young Fine Chocolates is both incredibly exciting and extremely tasty! We are delighted to be working with Paul and his team to recreate one of my favourite chocolates, the Rum and Raisin Truffle.
Paul and his team's passion and commitment to quality, excellence and working in a truly artisanal way is evident; from sourcing the best chocolates, to working with fresh ingredients and handcrafting each chocolate made. At our distillery in Guyana in South America, we are still using the only wooden stills in the world, some of which are over 300 years old. They produce flavours like no other and it's these elements that make our rums unique."
More posts: