Mr Black Coffee Amaro Launches To The UK Market
Apr 10th, 2018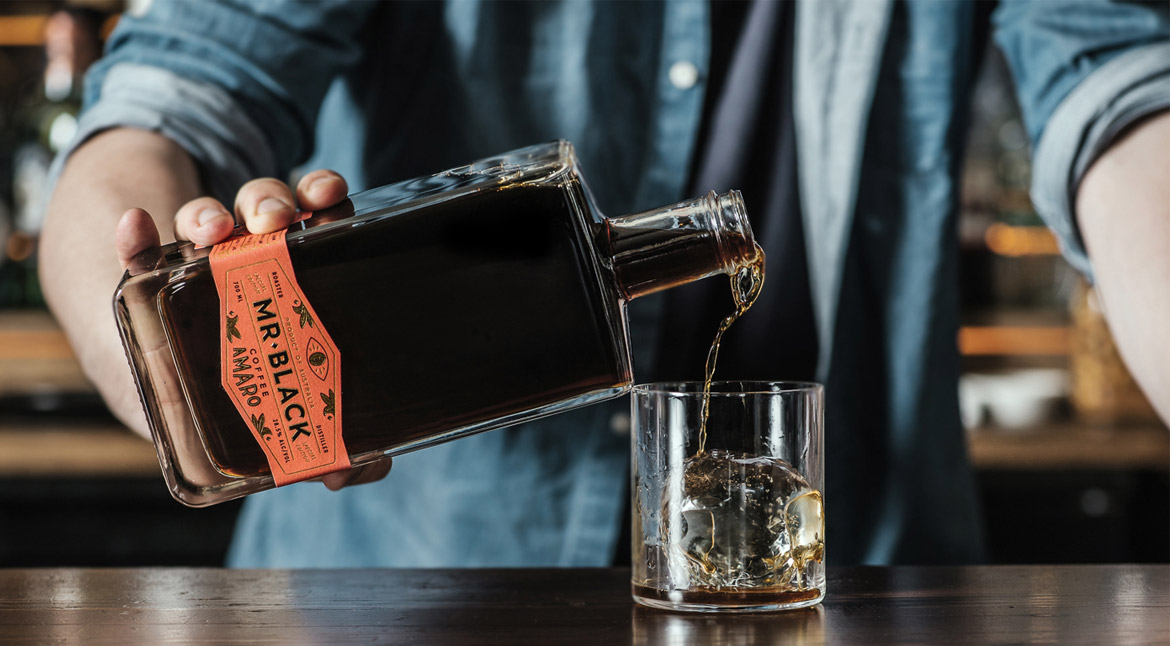 Award winning Australian coffee roasters Mr Black is launching a new permanent addition to its coffee liqueur range named Mr Black Coffee Amaro.
Crafted with cold brew coffee and fourteen distilled and macerated fresh botanicals—including citrus from the brand's distillery garden on New South Wales' Central Coast—Mr Black Coffee Amaro is a modern take on the traditional Italian bitter liqueur.
Not to be confused with that song by The Verve, Mr Black describes the taste as a bittersweet symphony. It's unmistakably Mr Black, with bitter gentian, orange, grapefruit and toasted coffee. High-quality bitter finish without overwhelming the palate.
"Amaro is essentially a botanical drink, similar to a gin or absinth, so blending that idea with the specialty coffee craftsmanship of Mr Black was something I really enjoyed developing," says Head distiller, Philip Moore.
What you may not know about Mr Black is that its a world-class gin distillery by day and award-winning coffee roaster by night so who better to blend a coffee liqueur than an expert on both coffee and botanicals?
"Our Coffee Amaro is the extension of my love and worship of coffee and Philip's 30-year botanical obsession". Says Tom Baker, Co-Founder Mr Black. The same can easily be said for the original Mr Black Coffee Liqueur.
Speaking on the arrival to UK shores, Dawn Davies, Buyer for Speciality Drinks said: "If this is Australia's version of Amaro – watch out Italy!"
Mr Black Coffee Amaro comes in a 70cl bottle, has an ABV of 28.5%.
More posts: