Mr Black Coffee Liqueur
Mr Black is entirely cold-extracted with no addition of flavouring, caramels or vanillas.  The cold extraction used to make Mr Black – 23 degrees in the case of Mr Black – results in a less acidic brew with a rounder mouthfeel and a big coffee flavour – perfect for creating a liqueur that stands up to blending with spirits, which is exactly what Mr Black does.
The bottle that houses Mr Black is also a work of art. Literally.  On the back of the bottle is an illustration from Australian artist, Dale Bigeni which details a striking owl design. The further you explore the depths of this dark, delicious liquid, more of the bottle design is revealed.
Mr Black is available in 70cl and 50cl and has a 25% ABV.
Tasting Notes:
Colour: Black
Aroma: Overwhelming fresh espresso
Body: Bitter yet balanced, Chocolate and caramel. Fine citrus edge
Finish: Toffee. Marmalade. Coffee 'til the end
Think of Mr Black as cocktail-ketchup for dark spirits and stirred cocktails. It makes a number of classic cocktails better; think a Negroni made with Mr Black; a Black Old Fashioned or blend Mr Black 50:50 with whisky, mezcal, tequila or rum for a small demonstration of what coffee can bring to mixed drinks.
---
Serving suggestions
SIGNATURE DRINK
Espresso Martini
Ingredients:
30ml Mr Black
30ml Vodka (or dark rum or tequila)
30ml Espresso
10ml Simple Syrup
Method
Add ingredients and shake it like you stole it. I mean it. Shake it hard. Very hard. Don't be a monster, double strain it. If you've got to make more than one in an evening, pre-batch your sugar and espresso.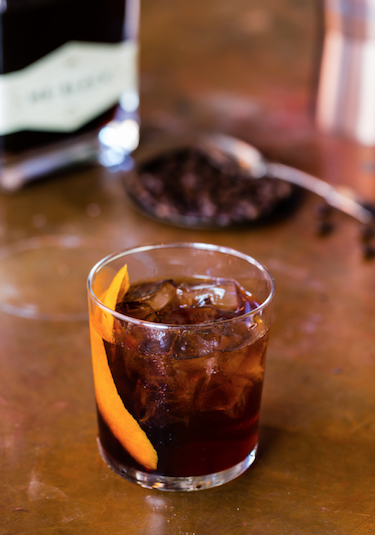 Coffee Negroni
Ingredients:
20ml Mr Black
20ml Gin
15ml Campari
10ml Sweet Vermouth
Method
Stir with ice. Strain over fresh ice. Garnish with a twist.
"Big, bad, bitter Italian apertif made good with cold press Australian coffee liqueur."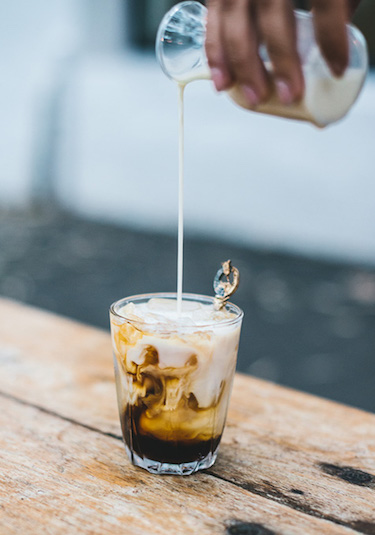 Spiced Iced Coffee
Ingredients:
45ml Mr Black
15ml Spiced Rum
10ml Agave Syrup / Simple Syrup
60ml Milk
Method
Add ice, Mr Black, Spiced & Agave to a latte glass. Pour the milk over, take a photo for instagram, hashtag #coffeemarble and watch the likes roll in.
Gin & Tonic + Coffee
Ingredients:
15ml Mr Black
10ml Gin
90ml Fever Tree Tonic
Method
You already know how to make this – it's a gin and tonic, but with coffee. Pep the drink up by considering a coffee cup or lavish garnish.
---
Download Brand Assets
---