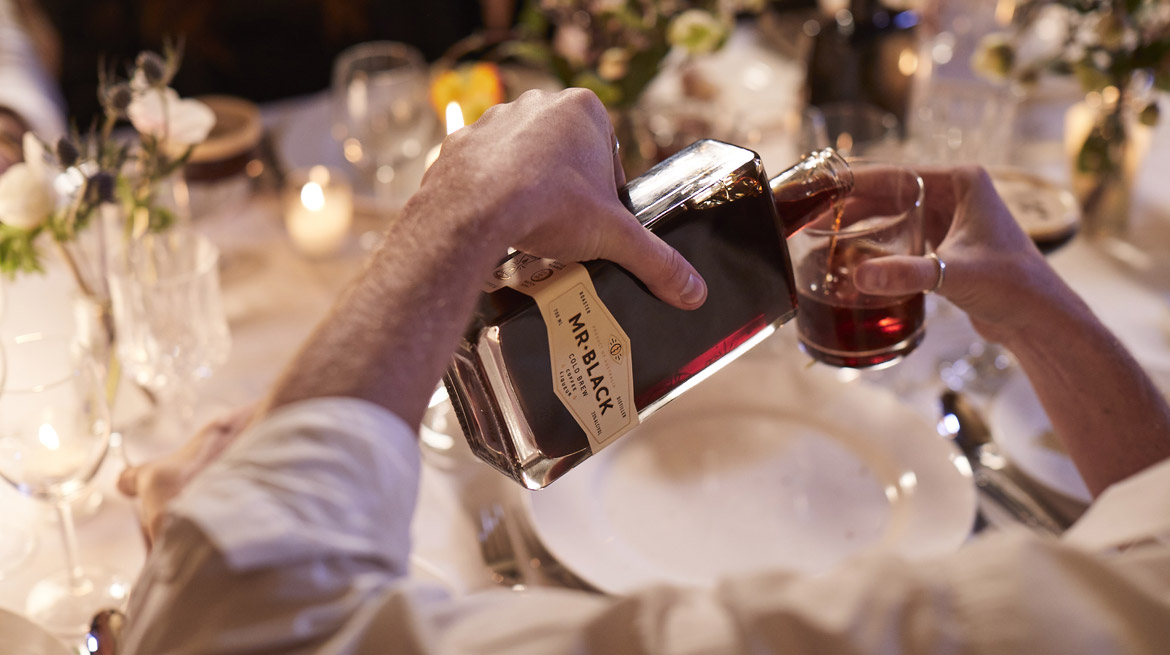 Country of origin: Australia
Mr Black is a bittersweet blend of bold and complex top-grade cold brew coffee, cut with Australian wheat vodka.
The story of Mr Black starts in 2013 with a chance meeting between Philip Moore, one of Australia's foremost distillers and Tom Baker, coffee-nerd and designer. "Holy f*ck, this is delicious", Tom exclaimed after taking a swig of Philip's coffee liqueur, "every bar in the world needs a bottle of this". Together they founded Mr Black Roasters & Distillers in 2013 with a simple mission: take coffee culture into the night.
Made 300 bottles at a time by hand at their craft distillery and specialty coffee roastery north of Sydney, Australia. With half the sugar and ten times the coffee of traditional coffee liqueurs, Mr Black is a coffee liquor for coffee purists.
Mr Black is made with the highest grade Arabica speciality coffee from El Salvador, Kenya and Papua New Guinea. The Mr Black roasters source speciality beans from the best growing regions to create complex spirits that are bold, balanced and unapologetically coffee, without compromise or equal.