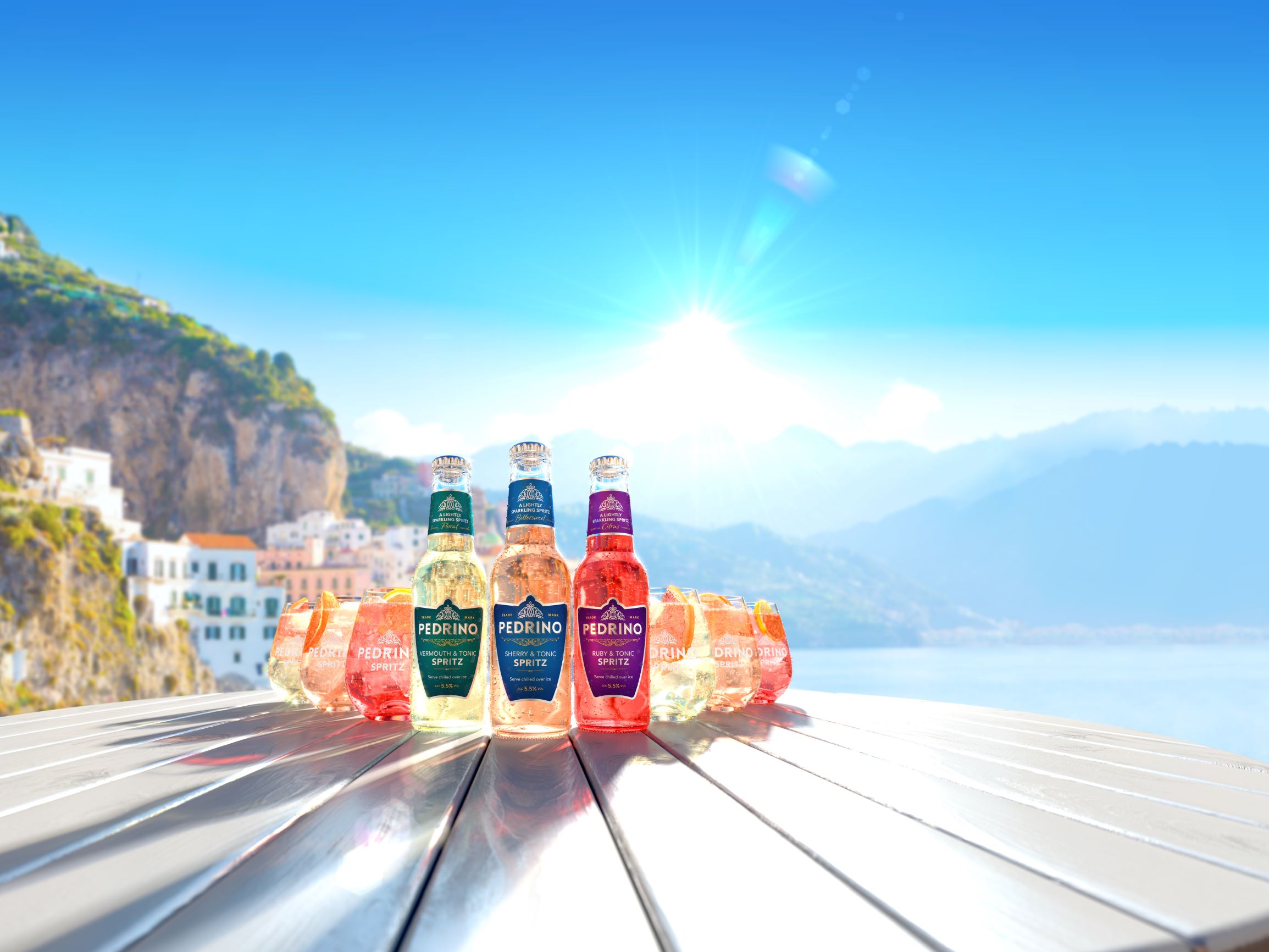 Country of origin: England
Pedrino was launched by Joe Knopfler, son of music icon Mark of Dire Straits fame, and Sam Showering, the next generation from the family that helped pioneer brands such as Babycham, Harveys Bristol Cream, Cockburn Port and Brothers Cider.
Already leading the way in the sophisticated spritz category and ensuring the authentic spritz is very much back in vogue, the vibrant Pedrino range is inspired by the drink cabinets of Spain, Portugal and Italy.
The company carefully blends the finest origin-protected Sherry, Port or Vermouth with their own artisanal tonic water, made with all-natural botanicals and British spring water.
Ultra-versatile, the Pedrino range can be mixed with a wide range of quality spirits to provide the sophistication of a cocktail with the sparkling refreshment of a spritz.
Voted the International Spirit Challenge's Pre-Mixed Drinks Producer of the Year in 2019, the Pedrino terrace-ready trio includes a floral Vermouth & Tonic, a bittersweet Sherry & Tonic and a citrussy Ruby & Tonic, which are wonderfully refreshing libations or aperitifs, when simply served chilled over ice.