El Dorado's Winter Warmer
Oct 19th, 2018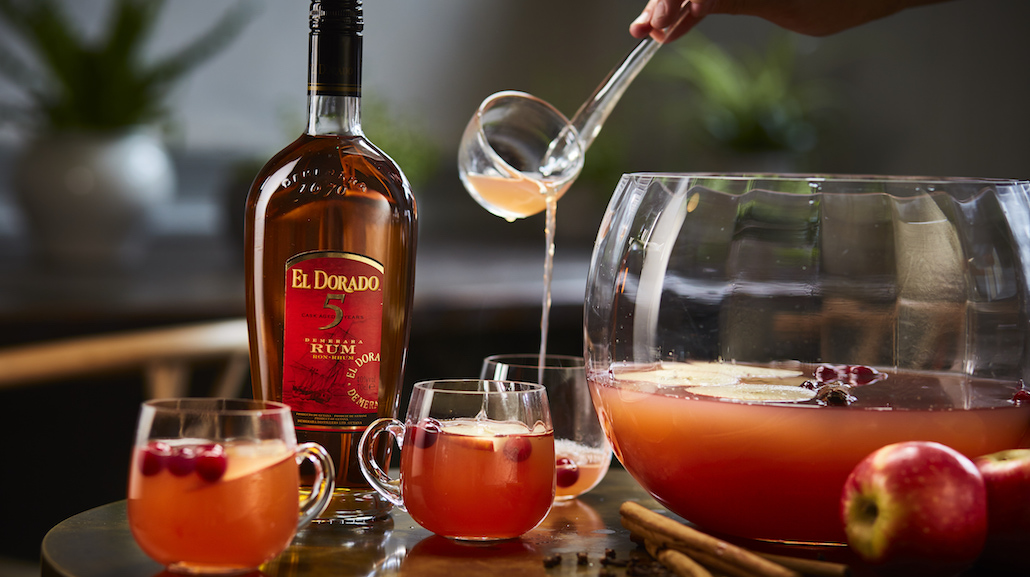 Okay, so we have the ultimate winter warmer courtesy of El Dorado Rum. A delicious rum punch made with El Dorado 5 Year Old.   Here's what you need to make this delectable drink.
Ingredients:
500ml El Dorado 5 Year Old
750ml Apple Juice
750ml Cranberry juice
20 Cloves
8 Cinnamon Sticks
4 fine slices of apple
*Serves 10 
Method:
Warm all ingredients to a simmer, strain through a sieve into a punch bowl.  Serve in punch glasses and garnish with apple slices and cranberries.
More posts: