Hernö Hero Cocktail Competition
Apr 23rd, 2018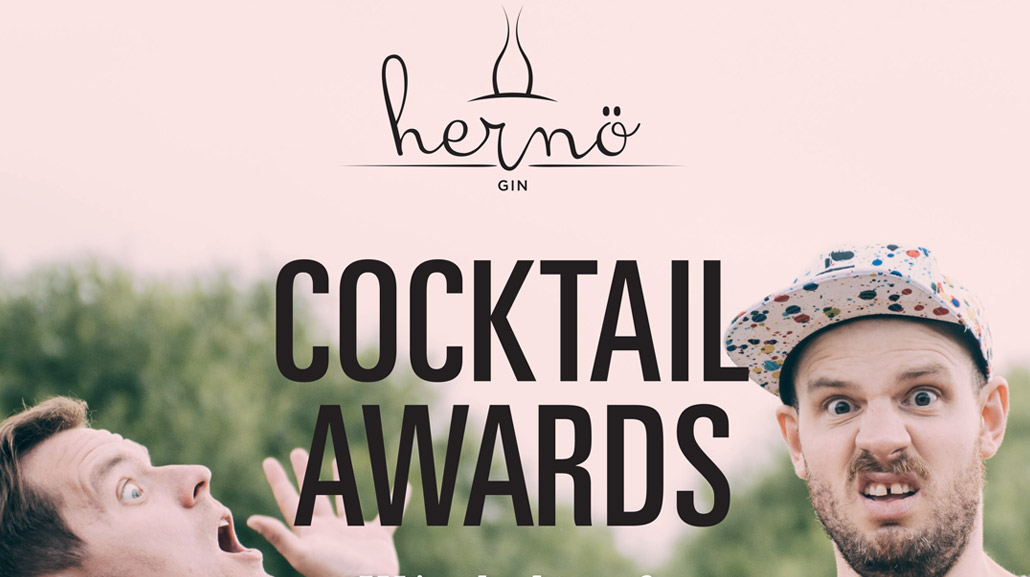 DEADLINE EXTENDED TO 27TH MAY!
WHY TAKE PART?
We are the world's most awarded gin in Europe*- are you ready to represent the UK for the chance to be one of our Hernö Heroes?
MAIN PRIZE
Spend two days in the beautiful World Heritage Site on the High Coast of Sweden and enjoy VIP hospitality, traditional Swedish cuisine and culture.
Compete against some of the best bartenders in the world and be in with a chance to win the Hernö Gin Trophy designed by renowned Swedish glass sculptors; Orrefors
Forage your own botanicals in the Swedish nature.
Check out last year's final in the video below, and this year's competition here…

Hernö Gin Cocktail Awards Global Final 2018 from Hernö Gin on Vimeo.
HOW TO ENTER
Upload a video (max 1 min long) to Instagram, using #hernohero. Email us your insta user name and recipe to hernohero@lovedrinks.co.uk and we'll select the top five to compete in the UK finals. Shares and likes count for points too, so don't forget to beg or bribe your friends to help rack them up!
YOUR HERO SERVE Your cocktail should contain at least 35ml of Hernö London Dry or Hernö Old Tom Gin. Max 5 ingredients, excluding garnishes. One of the ingredients should be local to the UK. Yes, the ones from your garden count.
YOUR HERO STORY: Why is your serve the one? Why are you our Hernö Hero?
NOTE! The first 20 video entries will get a £20 donation to spend on their favourite charity or to reward their personal Hero. Additionally, the five UK finalists will receive and exclusive Hernö Gin gift.
WHO IS THE PERFECT HERNÖ HERO?
ACCORDING TO HERNÖ GIN MASTER DISTILLER JON HILLGREN:
"We'd like to think that the Hernö Gin Cocktail Awards is one of the most challenging bartender competitions in the world. We're looking for a creative and adventurous bartender who challenges the boundaries, is able to create a winning cocktail just using ingredients foraged by themselves from the wilderness, and can present their drink to the judges and crowd in a way that makes us feel part of their journey."
ACCORDING TO LOVE DRINKS:
"Being a highly-skilled bartender and presenter is obviously a must, but we're also looking for someone who has a reputation for challenging for change and pushing for high quality, organic and sustainable ingredients and practices within their bar. Love Drinks is proud to work with innovative and premium brands that strive to make a difference and we're searching for the same qualities in our Hernö hero!"
COMPETITION JUDGING CRITERIA
The Hernö Hero competition is a point-based score system. There will be two stages of UK competition.
Stage one is the video upload and recipe submission
Stage two is the live final where finalists will be required to make two cocktails. The first serve will be their original Hero Serve and the second will be made from ingredients provided in a mystery box.
POINTS SYSTEM
Stage 1: Maximum 100 points
40 points for story-telling/presentation. Where we will look at how the bartender and the Hero Serve reflect on what it means to be a Hernö Hero (see Jon's & LD quotes highlighted above)
10 points for the creativity of your local ingredient
10 points for the cocktail appearance
Up to 40 points available for getting social:
40 points: 100 or more shares/likes
20 points: 50 -100 shares/likes
10 points: 0 – 50 shares/likes
Stage 2: Maximum 100 points
45 points: for the cocktail, of which 15 points are for taste, 15 for appearance & 15 for aroma
35 points: for presentation/storytelling
20 points: for technique (bartending craft)
TIMELINE OF THE COMPETITION
May: All participants to upload their videos and send their entries via email by Sunday 20th May
End of May-beginning of June: The 5 semi-finalists will be announced and contacted directly by Love Drinks. We will also encourage consumers and other trade network to stop by the work place of the UK finalists to try their cocktails. Good idea to stock up some Hernö in your bar before that!
June: The location of the Hernö Hero finals will be announced. Further details about the UK finals will be announced to the winners and the final will take place on Tuesday 19th June in London.
August: The Hernö Gin Cocktail Awards Global Finals will take place on Saturday 25th August 2018. The UK finalists will travel to Sweden on Friday 24th August and return on Sunday 26th August – hopefully with a trophy!
Terms & Conditions
AGE MATTERS: The competition is open for all bartenders over eighteen years old
YOUR WORKPLACE IS A KEY ISSUE: All competitors must be employed as bartenders in the UK.
GO YOUR OWN WAY: The recipe must be created by the competitor and must be unique for the competition, recipe expressed in ml. Max five ingredients are allowed. One must be local.
HERNÖ GIN OF COURSE: The cocktail must contain at least 35ml Hernö London Dry Gin or Hernö Old Tom Gin.
DON'T USE THIS: No infusions with Hernö Gin are allowed.
YES, WE DO JUDGE YOU: The cocktail will be judged on presentation, flavour, aroma, texture and appearance.
WE WOULD LIKE TO USE YOUR STUFF: All recipes and photos can be used by Hernö Gin AB and Love Drinks Ltd for marketing purposes.
COSTS: Your travel costs to the UK finals will be covered if you live outside Greater London. Hernö Gin will cover one return flight to Sweden, train tickets within Sweden and two nights of accommodation for two UK finalists. The finalists are responsible for their own travel to the airport in the UK.
UK HERNÖ HERO FINALS: This will take place on Tuesday 19th June in London. It is a semi-open competition. Competitors can bring x2 friends. Additionally, members of the UK Trade Press and other Love Drinks contacts will be present. The mystery boxes may not be identical.
REWARD FOR VIDEO: The first 20 competitors to enter will receive a reward of £20. The reward can only be transferred to an eligible UK GBP Bank Account.
* According to IWSC, ISC, WDA and Gin Masters.
Any questions? Email us on hernohero@lovedrinks.co.uk or call 0207 501 9630
More posts: