Mr Black Cold Brew Coffee Liqueur
Mr Black is a bittersweet blend of bold and complex top-grade cold brew coffee, cut with Australian wheat vodka.
The story of Mr Black starts in 2013 with a chance meeting between Philip Moore, one of Australia's foremost distillers and Tom Baker, coffee-nerd and designer. "Holy f*ck, this is delicious", Tom exclaimed after taking a swig of Philip's coffee liqueur, "every bar in the world needs a bottle of this". Together they founded Mr Black Roasters & Distillers in 2013 with a simple mission: take coffee culture into the night.
Made 300 bottles at a time by hand at their craft distillery and specialty coffee roastery north of Sydney, Australia. With half the sugar and ten times the coffee of traditional coffee liqueurs, Mr Black is a coffee liquor for coffee purists.
Mr Black is made with the highest grade Arabica speciality coffee from El Salvador, Kenya and Papua New Guinea. The Mr Black roasters source speciality beans from the best growing regions to create complex spirits that are bold, balanced and unapologetically coffee, without compromise or equal.
Drink straight over ice or in short cocktails
Mr Black is available in 70cl, 50cl and has a 25% ABV.
Tasting Notes:
Colour: Black
Aroma: Overwhelming fresh espresso
Body: Bitter yet balanced, Chocolate and caramel. Fine citrus edge
Finish: Toffee. Marmalade. Coffee 'til the end
---
Serving suggestions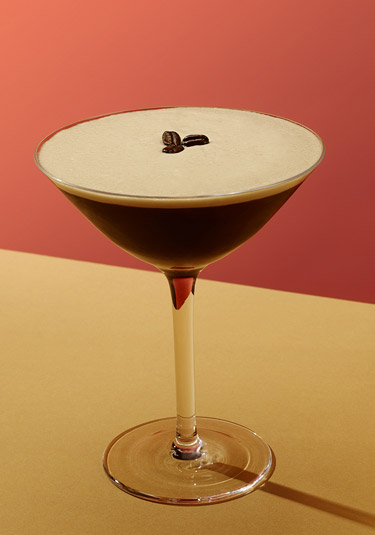 SIGNATURE DRINK
Espresso Martini
Ingredients:
30ml Mr Black
30ml Vodka (or dark rum or tequila)
30ml Espresso
10ml Simple Syrup
Method
Add ingredients and shake it like you stole it. I mean it. Shake it hard. Very hard. Don't be a monster, double strain it. If you've got to make more than one in an evening, pre-batch your sugar and espresso.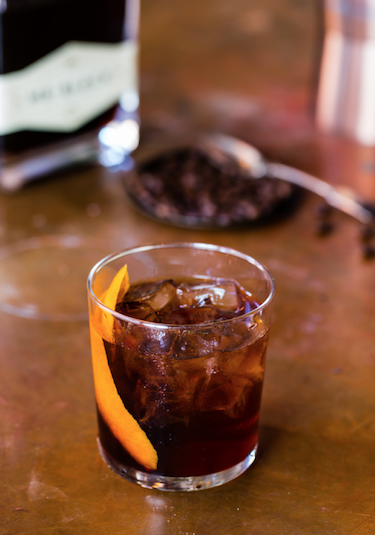 Coffee Negroni
Ingredients:
20ml Mr Black
20ml Gin
15ml Campari
10ml Sweet Vermouth
Method
Stir with ice. Strain over fresh ice. Garnish with a twist.
"Big, bad, bitter Italian apertif made good with cold press Australian coffee liqueur."
Spiced Iced Coffee
Ingredients:
45ml Mr Black
15ml Spiced Rum
10ml Agave Syrup / Simple Syrup
60ml Milk
Method
Add ice, Mr Black, Spiced & Agave to a latte glass. Pour the milk over, take a photo for instagram, hashtag #coffeemarble and watch the likes roll in.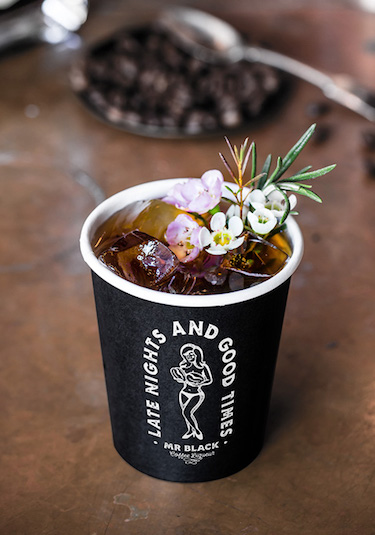 Gin & Tonic + Coffee
Ingredients:
15ml Mr Black
10ml Gin
90ml Fever Tree Tonic
Method
You already know how to make this – it's a gin and tonic, but with coffee. Pep the drink up by considering a coffee cup or lavish garnish.
---
Download Brand Assets
---