Conker Coffee Liqueur
The coffee liqueur for true coffee lovers. No flavourings or imitation – just Grade 1 forest grown speciality Ethiopian and Brazilian coffees, a touch of demerara sugar and distilled British wheat spirit.
A tribute to the dramatic jammy fruitiness of our Grade 1 natural processed coffees. Precisely roasted to deliver a bold coffee with liquorice and cocoa, whilst enhancing natural vanillas and hints of stone fruits and caramel.
70cl / 35cl / 5cl – 22% ABV
---
Serving suggestions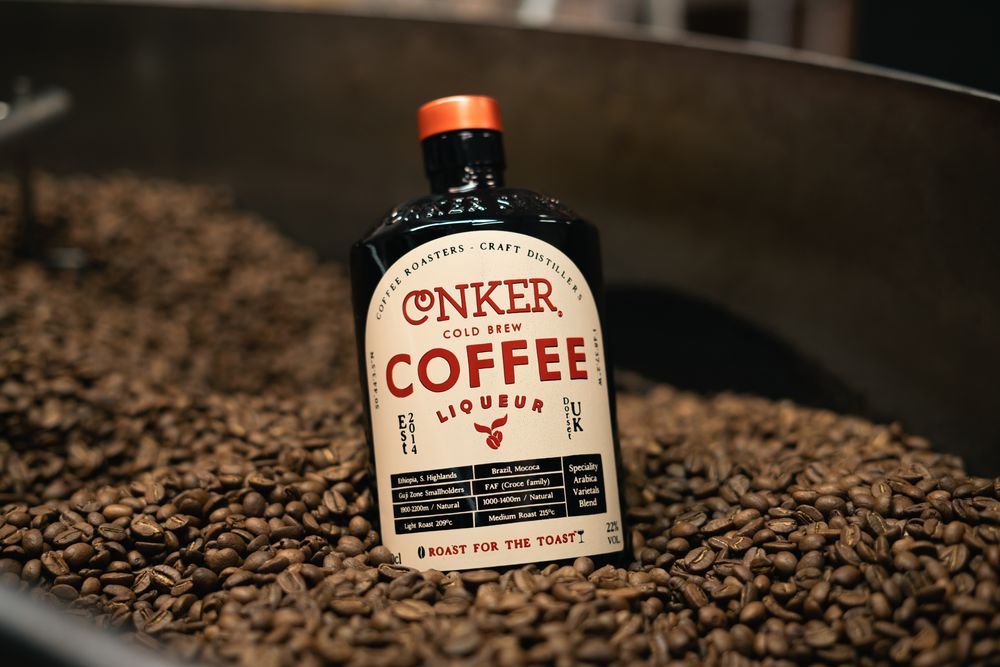 Make this without the pain
Espresso Martini
Ingredients:
Removes the need for the coffee machine; slashing time, guaranteeing consistency and quality. A game changer in the on trade and for mixing up at home with ease.
70ml Conker Coffee Liqueur
30ml Chilled Water
Ice
Method
Simply shake Conker Cold Brew and water over ice.
---
Download Brand Assets
---