Navy Strength
Four Pillars Navy Strength Gin came about after experimenting with some exclusive batches of their Navy Strength for the Gin Palace, Melbourne's greatest gin bar. Four Pillars decided to add fresh native Australian finger limes from northern NSW, to their botanical basket along with their oranges.
The finger limes highlight the Asian spices like coriander and star anise, and are complemented by the addition of fresh ginger. Finally, fresh turmeric adds a fresh but earthy quality. The resulting gin has lifted aromatics of lime curd, pine needles, and fragrant spices with a vanilla character which pulls the spices together.
The palate is intense; sweet and juicy but still very clean. The turmeric has added weight and earthiness to the palate with a quality not unlike dill or cucumber.
Four Pillars Navy Strength Gin has received prestigious accolades from around the world, including Master status at the Global Gin Masters 2015 and 2016,  Gold at the Hong Kong International Wine & Spirits Competition 2014 and the Trophy for Best Gin of the Show at the same competition in 2016.
Botanicals:
Juniper Berries
Coriander Seeds
Cardamom Pods
Pepperberry Leaf
Cinnamon
Lavender
Angelica
Star Anise
Lemon Myrtle
Fresh Oranges
Fresh Finger Limes
Fresh Turmeric
Fresh Ginger
Alcohol: 58.8% ABV
Distiller: Cameron Mackenzie
---
Serving suggestions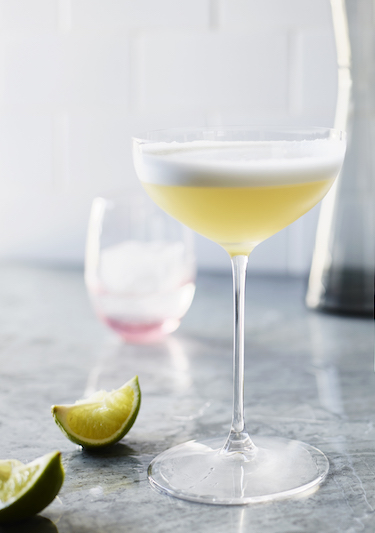 SIGNATURE DRINK
Army & Navy
Ingredients:
45ml Navy Strength Gin
 (though the Rare Dry Gin works just as well)
30ml lemon juice
15ml Orgeat
 Syrup
3-4 dashes bitters if desired (floated)
Method
Shake with ice and strain into a chilled martini style glass. Dash the bitters on top.
---
Download Brand Assets
---