Kamm & Sons British Aperitif
Kamm & Sons is the quintessential British Aperitif – a ginseng spirit that has fast become a bartender favourite aperitif and brings a uniquely British offering to a market saturated with Italian Aperitivos.
Combining natural ingredients and inspired by the historical use of alcohol as a medicine, Kamm & Sons is packed full of botanicals well-known for their health-boosting properties – the perfect addition to any conscious cocktail list.
It is distilled in London in the same way as gin, but has taken inspiration from the bitter Italian aperitifs and contains a total of 45 natural botanicals such as ginseng, fresh grapefruit peel, manuka honey, elderflower and juniper.
33% ABV 70cl
---
Serving suggestions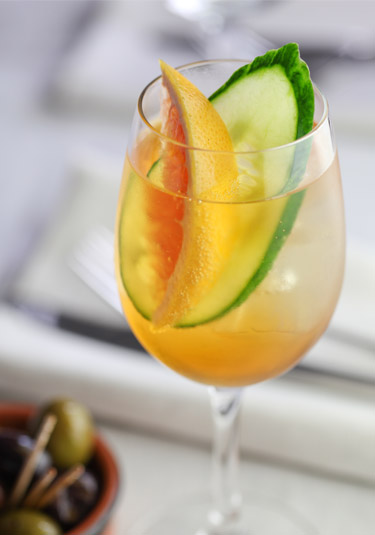 SIGNATURE DRINK
Brit Spritz
Ingredients:
35ml Kamm & Sons
15ml Bottlegreen Elderflower Cordial
50ml English Sparkling Wine
50ml Soda Water
Method
Pour all ingredients over ice and stir well. Garnish with a wedge of grapefruit and cucumber slice
---
Download Brand Assets
---