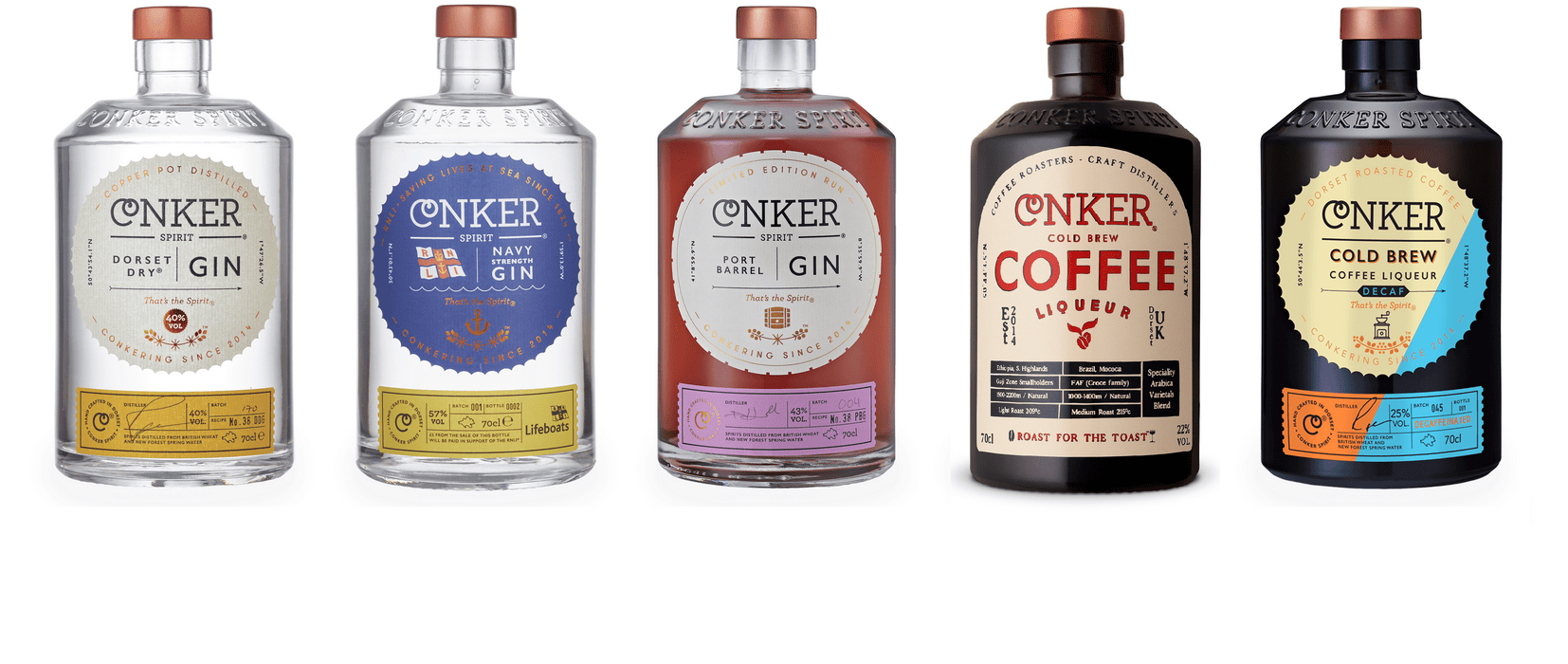 Country of origin: Dorset, England
Set up by Rupert Holloway in April 2015, Conker was Dorset's first gin distillery, has sold over 200,000 bottles around the UK and recently launched in Canada with the LCBO earlier this year.
After spending his younger years studying and working on building his CV, including time at university studying Biology and then a Masters in construction, Rupert began his serious working career as a Chartered Quantity Surveyor, but pretty quickly realised something was missing and that his real passion lay elsewhere.
With craft drinks on the rise, Rupert started to research distilling and began foraging on the cliff tops of Bournemouth. At aged 29 he took the leap to leave his day job and launch Dorset's first gin distillery. A £10k government grant followed and one year later Conker's Dorset Dry Gin launched to the public.
Passionate foragers, distillers and bottlers, the company handcrafts its spirits in small batches to ensure no shortcuts or compromises are taken when it comes to the craft processes, the ingredients and the final quality.
Conker embodies the spirit of Dorset, blending British wheat spirit and New Forest spring water with botanicals that can be found across the Dorset coast and New Forest
The brand is already available in Tesco, M&S, Waitrose and Ocado with exclusive liqueurs also being created in partnership with Fortnum & Mason, including a limited-edition Fortnum & Mason Cold Brew Tea Liqueur.
The company is also involved in partnerships with the Craft Gin Club, That Boutique-y Gin Company, Speakeasy Ice Creams, the Royal National Lifeboat Institute and they recently launched a 'Community Spirit Hand Sanitizer' to help tackle the COVID-19 crisis.