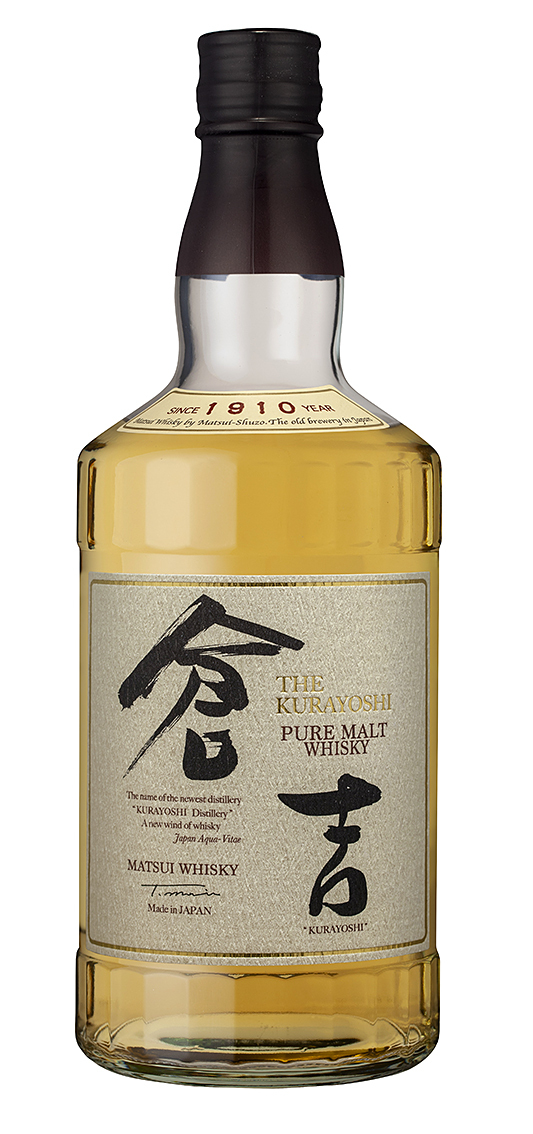 The Kurayoshi Japanese Pure Malt Whisky
Matured in american oak casks for more than three years, this pure malt has a soft, refreshing aroma of malted barley. The Kurayoshi Pure Malt is a blend of 100% Japanese whiskies. It is subtly finished with spring water from Mount Daisen.
43%
APPEARANCE : Amber.
NOSE : Grape, vanilla, malt.
PALATE : Malt no tes, before roughness gradually envelops the tongue.
FINISH : Well balanced.