The Yin Yang of Food – It's All About Balance
Feb 20th, 2019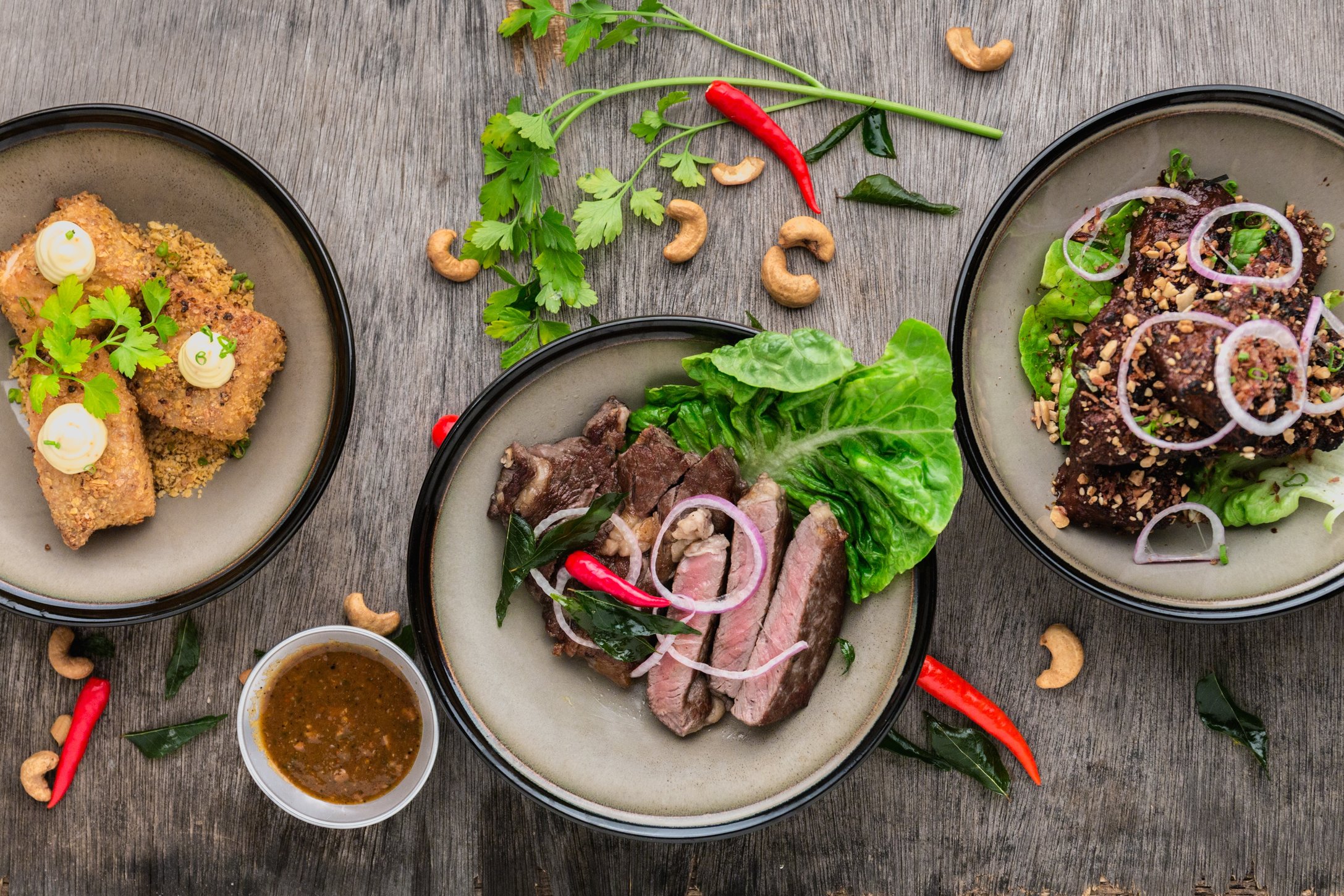 Our attitude towards food can help with how we understand and appreciate food. In a world where we seem to be forever on the move, marketeers have found this vulnerability and played into it. Have you noticed that you can walk into a supermarket and within seconds you will find food advertised as 'quick and easy'? These options are not necessarily 'nutritious or energy fuelling', but after a long shift they are more convenient and appealing. 
The 'Magic Three'
A healthy diet is all about balance – to eat a variety of foods that can give the body what it needs, protein, carbohydrates and minerals, I call them the 'Magic Three'.  Try to find foods within these categories that you enjoy and combine them to fuel your body, build your immune system and maintain or improve your health.
Try a Salad or Stew
Salad doesn't have to be boring and not all vegetables are bland. In fact, the natural sugars (fructose) found in fruit and vegetables are an amazing source of nutrients and provide a sweet and flavoursome taste. Salads are nutritious, require little preparation time and can be kept for later in the day to pick and graze on.  You can even spice up your salad by adding cooked meats, such as, chicken and turkey, or beans and pulses to it.
Fan of something heartier? Cook a stew with root vegetables and some meat. It is a great hearty dish that can be made in batches, frozen and be kept for days when time is short.  With a good balance of the 'Magic Three' these are highly nutritious and great for a balanced diet. It's no surprise that people across many cultures have their own take on this dish and have been eating stews of all kinds for thousands of years.
Also, try cutting down on processed meats and foods with high saturated fats foods and be strategic with your choices and reward yourself by choosing higher quality.
Treat Yourself
We are all busy in our own way and have different working hours that can heavily dictate eating times.  If you work unsociable hours and have little or no time to cook and must purchase food on the go, do your best to try and balance this out by spending some time on your days off to make nice home cooked meals.
If cooking is not for you, use the free time to treat yourself, relax and unwind. Have a glass of wine while food prepping and cook something you enjoy that is exciting and delicious.  Keep yourself inspired and challenged by cooking dishes you haven't attempted before.  Don't try to achieve 'Michelin star' quality food but make it to your standards and then try to discover ways to beat yourself next time around.
Experiment
Experiment with food and wine pairings and make a night of it with friends. Compliments on your culinary efforts and skills are sure to encourage you to do it more.  Plus, depending on the cuisine, it can take the same amount of time to make it from scratch at home that is healthier, than it is to order a take away. How can you argue with that?
I love food and eating it! It stimulates my sense of smell and taste and I know it provides my body with the nutrients and energy it needs to get through the day, but it also helps me to concentrate and get a better night's sleep.  Food is not a luxury, it's a necessity… have a great relationship with it and you are bound to enjoy every bite you take.
Bon Appetit!
What's your specialty dish you love to cook for yourself or others?
More posts: