With the mezcal movement showing no signs of slowing down and Mexico Independence Day taking place tomorrow, we've linked up with food writer Jonathan Hatchman to showcase a foursome of flavoursome dishes for the big day that are magic when matched to mezcal.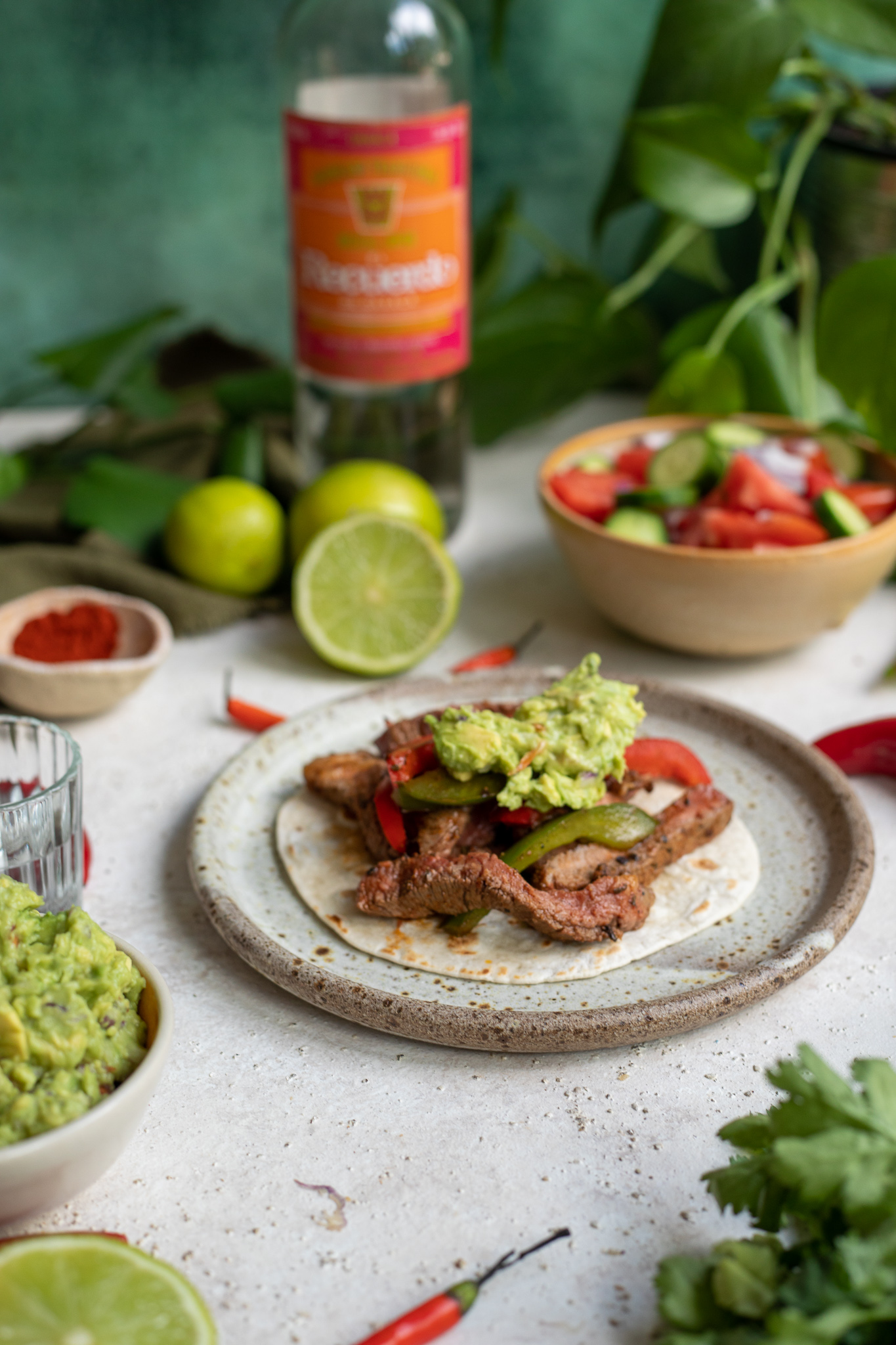 A growing trend in the last few years across the UK, Mezcal is defined as any agave-based liquor and can be made from over 30 varieties of agave such as Espadín, Tobalá, Tobaziche, Tepeztate, Arroqueño and Blue Agave, which is famously used to make tequila.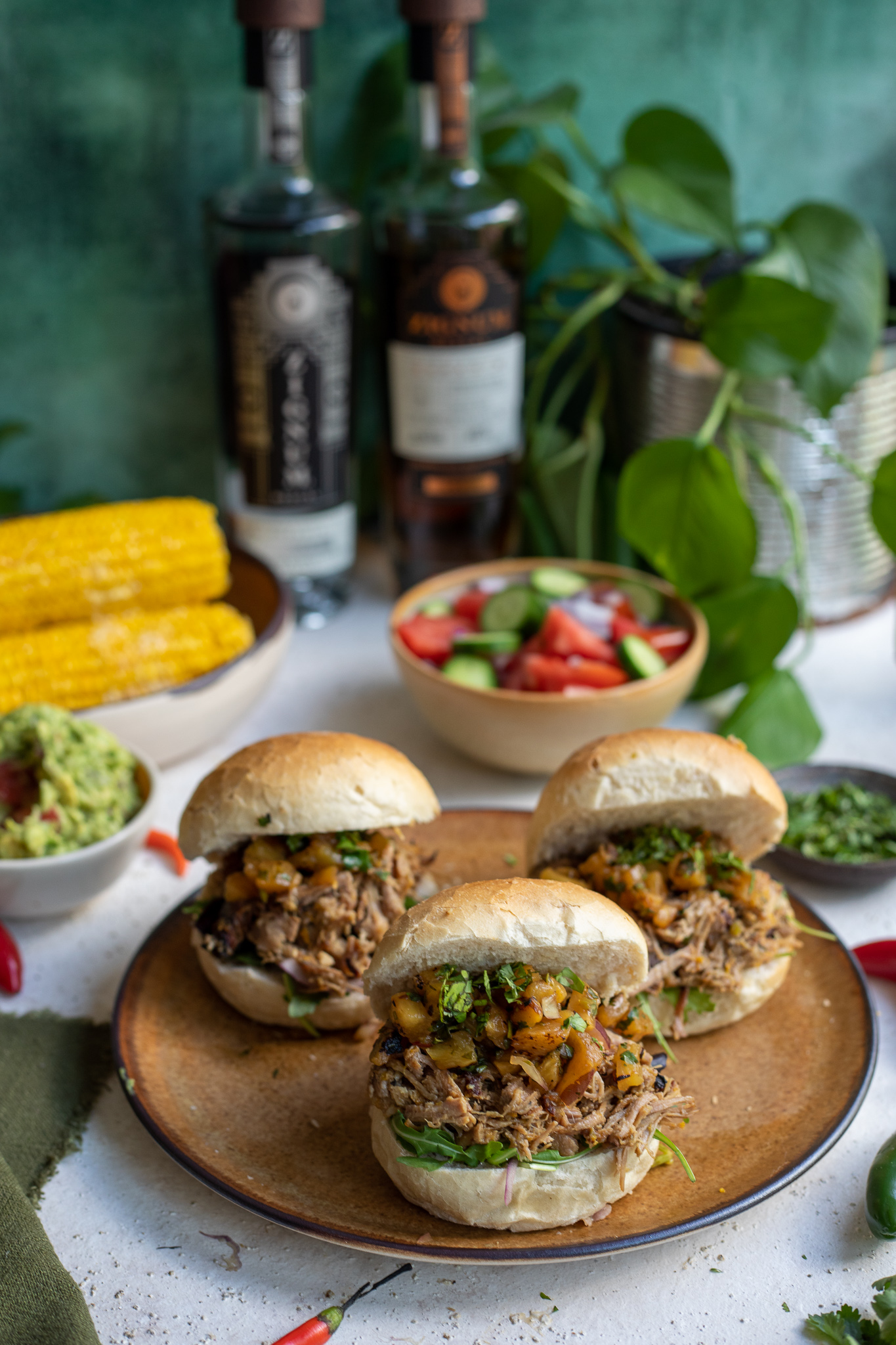 Often savoured neat in bars in Mexico or utilised in a wide range of cocktails and serves, mezcal offers incredible versatility, depth and flavour, plus is amazing when paired to different foods across the sweet and savoury spectrum.
Our El Recuerdo and Zignum brands are produced by Mezcales Casa Armando, which runs a unique Método Verde® Sustainability Programs to ensure the lowest possible environmental impact. For example, the distillery is animal cruelty-free, operates its own wastewater treatment facility, uses solar energy for heating and is certified "Clean Industry" by Mexico's Ministry for Environmental Protection among other quality designations.
The recipes created by Jonathan include Steak tacos – paired with El Recuerdo Joven, Pork carnitas with pineapple salsa – paired with Zignum Resposado, Mexican Pots de Crème – paired with Zignum Anejo and the recipe we're sharing today is Tuna tostadas – paired with Zignum Joven.  We hope you enjoy!
Tuna Tostadas
Makes – 12 tostadas, enough for 4 people as a starter or canapes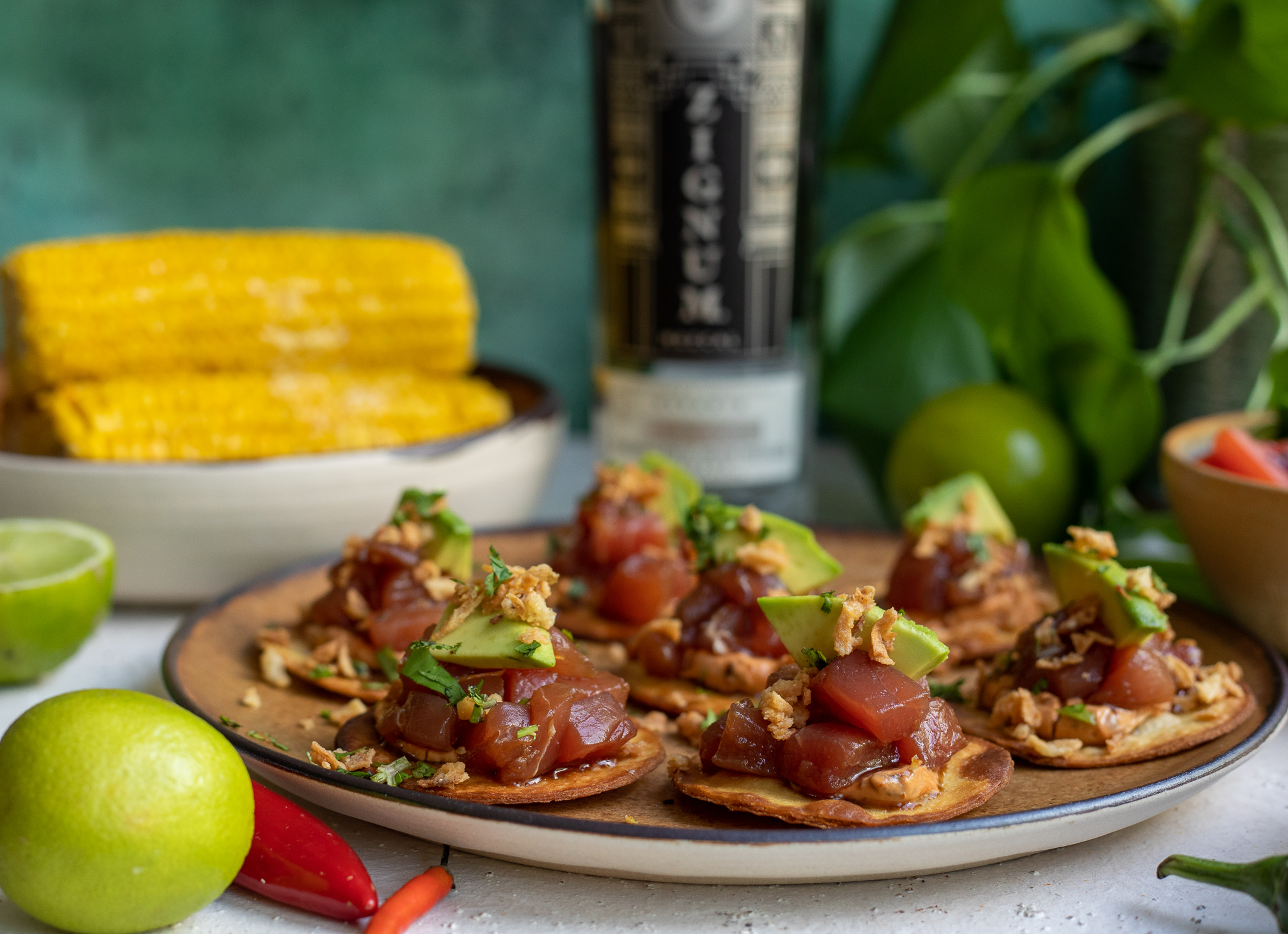 Ingredients
4-6 corn tortillas
2 shallots, sliced into rings
1 tbsp cornflour
125g mayonnaise
2 tsp chipotle chilli paste
1 tbsp soy sauce
Juice of 1 orange
250g sashimi-grade tuna
1 small bunch coriander, finely chopped
1 avocado, roughly sliced
Neutral cooking oil, to shallow-fry
Sea salt
Method
Using a round cutter (approximately 7.5 cm), cut the tortillas into 12 discs.
Add around 1cm of oil to a deep, heavy-based pan and heat for a minute. Add the tortillas in batches and shallow fry for 1-2 minutes, turning often and pressing down with a fork to prevent them from puffing up. Once golden, remove from the pan, season with salt and drain on kitchen roll or a wire rack while frying the others. (To avoid waste, fried offcuts can be enjoyed as delicious tortilla chips).
Slice the shallots into rings and dust with cornflour. Quickly shallow fry in the same oil for 1-2 minutes, or until golden. Drain on kitchen roll or a wire rack and season with salt. Set aside until later.
Cut the tuna into approximately 1cm dice and place in a large (non-metallic) mixing bowl with the soy sauce and orange juice. Gently toss to dress and leave to marinade for 15 minutes.
While the tuna is marinading, combine the mayonnaise and chipotle paste in a bowl and mix. Set aside until ready to serve.
Drain the tuna.
To serve, spread chipotle mayonnaise on the base of each tostada, followed by a spoonful of the tuna, a small wedge of avocado, a pinch of fried shallot rings, black sesame seeds, and a sprinkling of chopped coriander.
More posts: