Black Seal Rum
Gosling's Black Seal Rum is the original Bermuda rum. Bermuda's National Drink, the classic Dark 'n Stormy, is made with Gosling's Black Seal Rum, ginger beer and a squeeze of lime.
Black Seal has a rich, intricate flavour, well balanced and nuanced with butterscotch, vanilla and caramel. Or, as expressed by the Beverage Tasting Institute when they awarded it their highest honour, the Platinum Medal: 'Deep, assertive and highly flavoured: very fragrant with herbal sharpness. At the finish there is a softness and elegance, a most complex, unusual spirit.
40% ABV  70cl or 5cl miniatures.
Super-premium Gosling's Black Seal Bermuda Rum is made from a Gosling's family recipe dating back over two centuries and comprises of independently aged distillates aged in once-used, charred, American oak bourbon casks. The smooth, full flavour is the result of a careful blend of aged pot and continuous still distillates. One imparts flavour; the other a subtle elegance. Together they work wonders.
It is used in all walks of Bermudian culture from cooking to christening a new home and to date it is Bermuda's most exported product.
---
Serving suggestions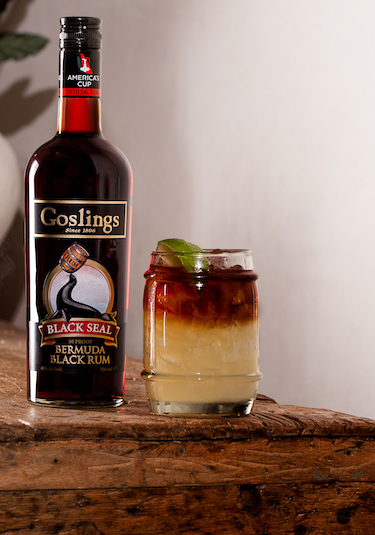 SIGNATURE DRINK
Dark 'n Stormy
Ingredients:
50 ml Gosling's Black Seal Rum
75 ml Gosling's Stormy Ginger Beer
Method
Build in a glass and add lime wedge to garnish.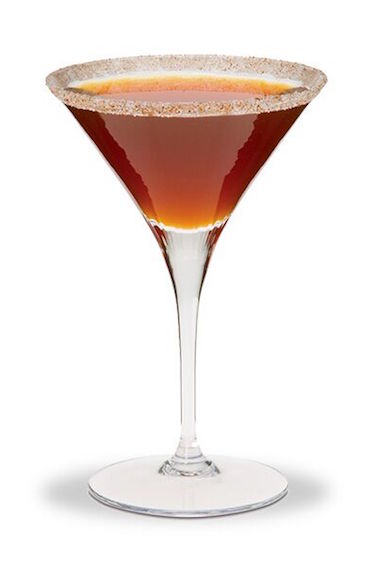 Belladonna
Ingredients:
1 oz Gosling's Black Seal Rum
1 oz Amaretto di Saronno
2 tbs Fresh Sour Mix (combine 1tbs each: sugar, water, lemon & lime juices)
Method
Rim a martini glass with cinnamon and sugar mix. Shake Gosling's Black Seal Rum, Amaretto and sour mix with ice and strain into the glass.
---
Download Brand Assets
---