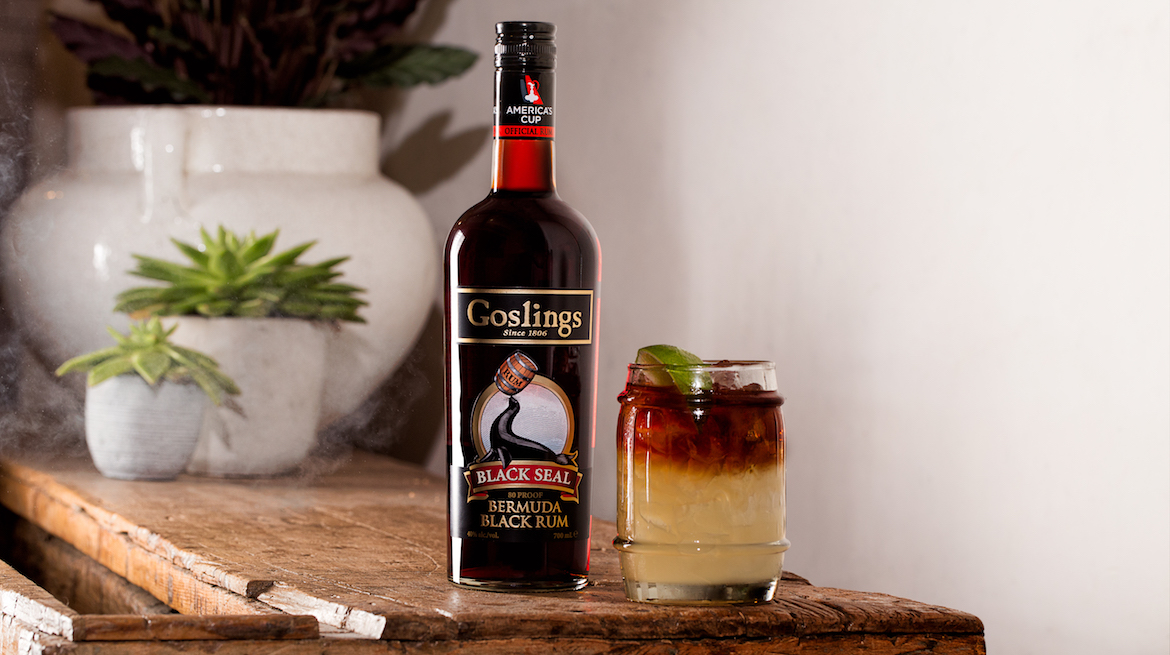 Country of origin: Bermuda
In the spring of 1806, London wine and spirits merchant James Gosling set out from England aboard the chartered clipper Mercury with 10,000 dollars of merchandise bound for the Virginias. The voyage was a difficult one. Ninety-one consecutive days of calm left the crew and passengers in dire straits and the charter of Mercury was fast running out.
The ship eventually made port in St. Georges, Bermuda, where Gosling and his family decided to set up shop rather than press on to America. James Gosling opened a shop on King's Parade, St George's in December 1806. In 1824 James returned to England and his brother Ambrose moved the business to Front Street in the new capital, Hamilton. In 1857 the firm was renamed Gosling Brothers by Ambrose's sons. Three years later the first oak barrels of rum distillate arrived in Bermuda and three years after that (after much trial and error) the distinctive Bermuda black rum destined to be Black Seal was formulated and offered for sale.
They didn't call it Black Seal at first. In fact, up until the First World War it was sold straight from the barrel, and most folks brought in their own bottles for a "fill up". Eventually the black rum was sold in champagne bottles, reclaimed from the British Officer's Mess, and the corks sealed with black sealing wax. Pretty soon people began to ask for the bottle with the "Black Seal". Many years later the idea of the iconic barrel juggling "Black Seal" was born.
The original Dark 'n Stormy®, Bermuda's National Drink, is made with Gosling's Black Seal Rum, ginger beer and a squeeze of lime. The irresistible Dark 'n Stormy, called the "perfect" cocktail by many, has been a tradition in Bermuda for over a century. To this day Gosling Brothers Limited remains the oldest surviving business in Bermuda and is still a family concern.