Gold Seal Rum
Goslings Gold Seal Rum is the first new product to be launched by Goslings Rum in over 100 years.
A completely different liquid and proposition to Goslings Gold, which has now been discontinued, Goslings Gold Seal Rum is a world apart from traditional amber rums.  Robust yet remarkably soft, it is the result of years of sipping and perfecting.  The rums intricate, luscious character lives up admirably to its impressive lineage.
Admittedly, it wasn't easy, but, by using only the finest distillates in strict accordance with techniques handed down over six generations, they created a distinctive amber rum impressing demanding rum enthusiasts everywhere.  An extremely versatile rum, Gold Seal Rum is delicious on rocks or neat, but also shines in classic cocktails.
40% ABV 70cl
TASTING NOTES:
Cask Type: Once used Bourbon (American Oak)}
Colour: Rich burnished gold with a brilliant glow
Nose: Intense butterscotch aroma with floral hints and traces of vanilla. Toasted oak, dried fruit and nutmeg
Taste: Initial sweetness leads to complex caramel flavours and layers of spice
Finish: Dry, gentle, smooth and warming
---
Serving suggestions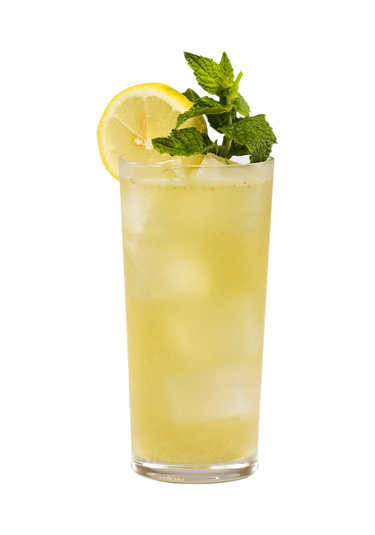 SIGNATURE DRINK
South Shore
Ingredients:
50ml Goslings Gold Seal Rum
50ml Goslings Stormy Ginger Beer
100ml Lemonade
Fresh Mint
Method
Into a glass filled with ice, pour Gold Seal Rum, lemonade and ginger beer. Slap 2-4 mint leaves to release flavourful oils, add to other ingredients and stir to combine. Garnish with lemon wedge and additional mint sprig.
---
Download Brand Assets
---