With the unseasonably warm weather, Tory blunders and economic woes stealing the headlines so far this winter, it seems to have been one of the slowest starts to the festive season ever.
That all changed last weekend though as the awe-inspiring Waitrose Food & Drink Festival hit London, helping the excitement around Christmas, and in particular, Christmas drinking, to begin in earnest.
Held at Tobacco Dock, not far from the City of London, the sell-out event showcased Waitrose's monumental portfolio from right across the spectrum of drinks with our fantastic five – Conker, Goslings, Hernö, Einstok and White Heron all in attendance.
The perfect opportunity to sample, sell and engage with Waitrose's discerning consumers, the weekend's special masterclasses also enabled producers such Rupert Holloway from Conker to run special tastings and educate visitors on the intricacies of their products.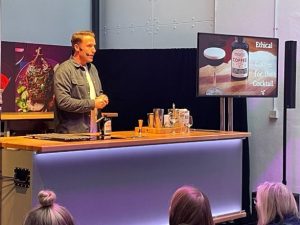 Samantha Burke, Managing Director of Love Drinks, said:
"For the discerning drink lover, the Waitrose Food & Drink Festival was the perfect opportunity to learn, sample and engage with some of the finest artisan producers, craftspeople and brands from around the world of drinks. It was awesome to be involved and it really increases the excitement levels ahead of the key festive season."
More posts: